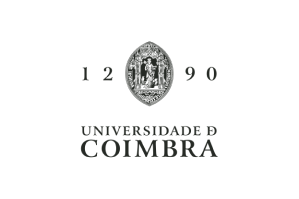 University of Coimbra (UC)
The University of Coimbra (UC)  is a Portuguese public higher education institution with 730 years and a UNESCO World Heritage Site since 2013. It has more than 25 000 students, 36 undergraduate programs, 110 Master programs and 68 PhD programs. It promotes excellent research with 37 centres of fundamental and applied research. The UC team belongs also to the Marine and Environmental Sciences Centre (MARE) a centre for research, technological development and innovation classified as Excellent, and to Centre for Interdisciplinary Studies (CEIS20).
Link to MARE: https://www.mare-centre.pt/en
Link to CEIS20: https://www.uc.pt/en/iii/ceis20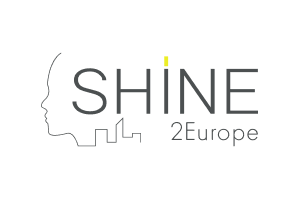 SHINE 2Europe (SHINE)
SHINE 2Europe aims to promote inclusive communities to citizens, by delivering research services and support to the implementation of tech-Savvy, Healthy and INclusivE solutions (SHINE) in Europe, with a clear vision of promoting inclusive societies for all.
The promotion of inclusion ranges from aspects such as gender, race, age, personal opinions and lifestyles, literacy, and skills levels, environmental concerns, and sustainability, with shared responsibility between all citizens and within democratic values, fostering awareness raising, advocating for the most fragile citizens and calling up the public attention for specific interventions. What we really foster is to help imagining a society that is already built taking into consideration the different needs of all citizens and creating holistic solutions that can help them to be happy and have a fulfilled life.
SHINE's CEO is the Chair of the COST Action NET4Age-Friendly and Director of the SHAFE Foundation | Smart Healthy Age-Friendly Environments.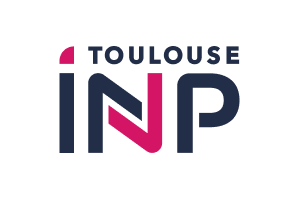 Institut National Polytechnique de Toulouse (INPT)
Toulouse Institute National Polytechnique (INPT) is a French federation of 6 Higher Engineering Schools providing education and conducting research. Industrial partnership is widely developed, and technology transfer is a priority. In the Shanghai ranking, ARWU 2017, INPT ranks in the top 100 in three disciplines, chemical engineering, mechanical engineering and animal sciences and appears in the top 200 in four other fields, the sciences of energy, water, materials and agricultural sciences.
The research at Toulouse INP relies on approximately 700 researchers grouped in 17 laboratories associated with the CNRS, INRAE and other universities in Toulouse. The two main fields of research of Toulouse INP are:
Physical science and Engineering for Energy, Climate, Digitalisation and Materials

Life Sciences and Engineering for Agronomy, Agribusiness and Environment
In this project, INPT is involved through one of its laboratory :  the Functional Ecology and Environment laboratory (JRU 5245 CNRS – UT3 – INPT)
The research carried out by this laboratory covers different aspects of the dynamics of biodiversity and the ecological and biogeochemical functioning of ecosystems in a context of global change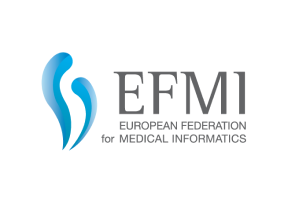 European Federation for Medical Informatics (EFMI)
The European Federation for Medical Informatics Association (EFMI) is a Federation of National Associations in Medical and Health Informatics in the European. EFMI has more than 28 national associations. In addition, 14 working groups cover the whole spectrum of the scientific domain of Biomedical Informatics, among those are: Health Records, Information Systems, Data Analytics, Education, Imaging, Evaluation of Health Information Systems, Standards, Nursing Informatics, Translational Bioinformatics. Besides national associations and working groups EFMI has introduced the notion of institutional membership where academic and corporate organizations may participate in the activities. The objectives of the European Federation for Medical Informatics (EFMI) are: to advance international cooperation and dissemination of information in Medical Informatics on a European basis; to promote high standards in the application of medical informatics; to promote research and development in medical informatics; to encourage high standards in education; to disseminate knowledge; to provide guidelines and accreditation on education and training in Biomedical Informatics and Health Informatics.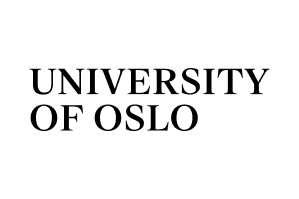 University of Oslo (UiO)
The University of Oslo (UiO) was founded in 1811 and is a classical university with excellent research in a broad range of academic disciplines. UiO is the highest ranked institution of education and research in Norway and ranked number 22 in the UniRank European Universities ranking (2022). With five Nobel Prize winners, UiO has a strong record of accomplishment of pioneering research and scientific discoveries.
The Institute of Health and Society (Helsam) is a multidisciplinary institute organized under the Faculty of Medicine. Helsam is home to excellent and internationally connected research environments ranging from public health, epidemiology and community health to medical anthropology, medical ethics and health economy. The institute offers one bachelor programme, six master programmes, has 230 PhD candidates enrolled and is part of the training of medical students.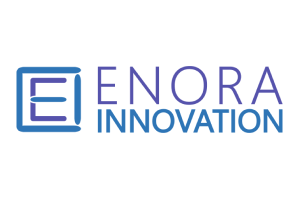 ENORA Innovation (ENORA)
Enora Innovation (ENORA) is a dynamic SME that focuses on the development of innovative information technology products and services that address a global operational ecosystem. Founded in 2019 by experienced Information Technology and Telecommunications executives, pioneers of the IoT market in Greece and internationally, with a long-standing track record in large technology providers and integrators, the company aspires to develop a product and innovation portfolio in vertical sectors such as e-health and pharmaceuticals, as well as environmental sustainability and agri-food chains. The mission statement of Enora Innovation is simple: "real business value will not come from growth in individual technological areas, but rather from their interplay.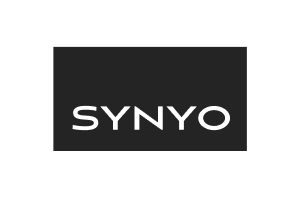 SYNYO GmbH (SYNYO)
SYNYO is a global-acting enterprise focusing on research, innovation and technology located in 3 offices in Vienna, Austria. SYNYO explores, develops and implements novel methods, approaches, technologies and solutions in various domains tackling societal, political, ecological and economical challenges. SYNYO analyses the impact of emerging technologies from different angles and from an interdisciplinary perspective. The team at SYNYO consists of high-skilled employees specialized in various scientific and technical fields like Social Sciences, Safety & Security, Energy & Sustainability, Urban Future, Smart Health, or Digital Systems, Smart Technologies. The team of SYNYO consists of 31 employees working on national and international projects.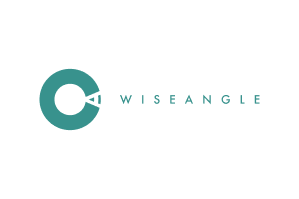 Wise Angle (WISE)
Wise Angle Consulting S.L. (WISE) is a research & consultancy SME based in Barcelona. WISE aims to boost digital and social innovation and support science-driven collaboration across Europe by: (i) Designing R&I projects and fostering implementation and scalability of evidence-based solutions; (ii) Developing multidisciplinary, multi-stakeholder and responsible R&I partnerships; (iii) Supporting policy actors in refocusing strategies and services to benefit from the digital and green transformation and better address societal needs.
WISE team have a strong background in project design, management and evaluation and work across a wide range of areas (Health and Social Care, Human Rights & Inclusion, Urban policies and territorial cooperation, Science with and for Society/RRI, Sustainability & Climate Change). Overall, WISE is committed to help citizens and innovators to take the most advantage of innovation and digitalization.
In the healthcare innovation domain, WISE expertise span from scenario/needs analysis to conceptualization and co-creation, project/intervention design, implementation support, management, and evaluation as well as communication, dissemination and exploitation. WISE also delivers policy research and socio-economic studies including quantitative and qualitative analysis, fieldwork, and policy recommendations.
National Research Council of Italy (CNR)
The National Research Council of Italy, as the largest and most important public research body, embraces a wide variety of research topics, and features a unique background of knowledge and skills to be exploited by society at all levels. The Institute of Biostructures and Bioimaging (IBB) of the National Research Council is part of the Italian node of the European Research Infrastructure for Imaging Technologies in Biological and Biomedical Sciences (Euro-BioImaging, EuBI). IBB research areas also include eHealth. The specific activities performed aim to create open-source software systems, consisting of models, services and tools to support diagnosis, therapy and follow-up, as well as for the innovative management of health processes.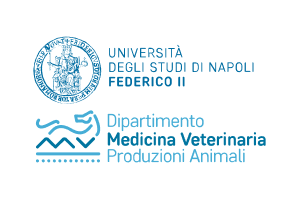 University of Naples Federico II (UNINA)
The Department of Veterinary Medicine and Animal Production is a community of teachers, students and technical staff that promote advanced quality education, innovative scientific research and continuous and correct dialogue with the citizens in the fields of Veterinary Medicine and Animal Production and Food Safety affecting human, animal and environmental health.
The main objectives concern:
improvement of the health and quality of life of animal (livestock, pets, laboratory and non-conventional animals and wildlife);

employing of innovative medical technology as precision medicine techniques;

Epidemiological surveillance of the territory

correct assistance and technical, productive, reproductive and nutritional, hygienic-sanitary, economic, legislative management of farming systems, including wildlife-hunting activities and aquaculture facilities;

planning, supervision, control and certification of the processes of the agro-zootechnical chain;

food safety by protecting the biodiversity of ecosystem services, in order to create an integration between livestock and the environment, in support of local productions of excellence minimizing the negative impacts of animal production on the environment by increasing the sustainability of the supply chains the production of foods with marked nutraceutical characteristics.
The Department also maintains strong relationships with the territory by providing Technical Services in the management and clinical fields to livestock companies, stray dogs recovery and synanthropic and wild animals.
Research
support basic and applied research for the benefit of a single human-animal-environment health (OneHealth); 

improve basic and professional knowledge related to Veterinary Sciences (clinical, zootechnical and inspection disciplines to ensure animal health and guarantee safe productions and products of animal origin, respecting the environment and animal welfare);

promote and support scientific research by strengthening the ability to attract external resources through better competitiveness in national and international tenders

.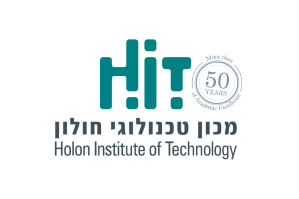 Holon Institute of Technology (HIT)
The Holon Institute of Technology (HIT) is an academic institution of higher education. Established in 1969, it was originally part of the Tel Aviv University and became an independent public academic institution of higher education in 1999. HIT trains the next generation of technologically-savvy doctors and healthcare professionals, scientists, engineers, designers, and technology managers. Fully accredited by the Israeli Council for Higher Education (CHE), it is entitled to grant undergraduate (Bachelor) and graduate (Master) degrees.
HIT's academic body is composed of over 150 professional and experienced (senior) lecturers and researchers. These nurture tight connections with the industry, develop innovative teaching technologies, and are extensively involved in the community. These extensive collaborations are embedded in up-to-date course materials and workshops. Industrials give lectures and tutor HIT's 5000 students. Research topics and final projects are done in countless fields (energy, nanotechnology and nanomaterials, cyber, design, data mining, data analysis, eHealth, and more). In addition, HIT is equipped with theoretical and applied research facilities among which some unconventional and forward-thinking labs and multidisciplinary centers.
As a result of both in-house work and collaborations – whether among our faculties, international collaborations, collaborations via institutional multidisciplinary and national task forces or collaborations within the academic world and with the industry – we successfully provide our students with multidisciplinary knowledge and original analytical thinking, and encourage and cultivate excellence.
The Research, Innovation and International Ventures Authority (RIIVA) and the International Office embrace and constantly promote international ties and partnerships via bi-national and multi-national consortiums, winning prestigious R&D grants (e.g. GIF, Synergy), European grants (e.g. FP6/7, Horizon2020, KA1, KA2) and more. As of today, HIT has more than 130 official academic partners from over 30 countries.
Since 2016, HIT takes an active part in the European framework of the ERASMUS+ programme – be it International Credit Mobility or Capacity Building – that promotes the internationalization of higher education and thus enables the development of higher education institutes, especially in the form of exchange of ideas and mutual fertilization.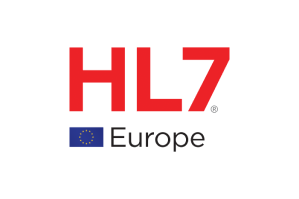 Health Level Seven International Foundation (HL7)
HL7 International is a not-for-profit, ANSI-accredited standards developing organization dedicated to providing a comprehensive framework and related standards for the exchange, integration, sharing, and retrieval of electronic health information that supports clinical practice and the management, delivery, and evaluation of health services.
HL7 Europe Foundation was established in Brussels in 2010 to address European needs in digital health standards. Working with European HL7 Affiliates, contributes health information technology standards that are widely and easily used to advance interoperability in healthcare toward the HL7 vision of a world in which everyone can securely access and use the right health data when and where they need it.
HL7 Europe aims are to: (a) promote and encourage the use of HL7 frameworks, protocols, and specifications that serve the needs of the European community by health systems and service providers; (b) provide education services, promote tools and facilitate testing and certification; (c) high quality, cost-effective use of information systems in health and health care.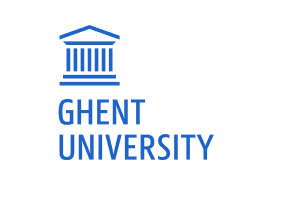 University of Ghent (UGent)
Today Ghent University attracts over 50,000 students, with an international student population of about 10% (40% of PhD students). In 2019, the university invested over 275 million Euros in research projects on behalf of public and private partners, and employed around 8200 research staff (including doctoral researchers). The university provides excellent training opportunities to both young and experienced researchers, for which it has been rewarded the HR Excellence in Research label by the European Commission.  
The Aquatic Ecology Research Unit (AECO) of the University has 25 years of experience in ecological monitoring, assessment and modelling. AECO studies various innovative monitoring methods such as eDNA, camera methods, fish tracking, sensors, drones and investigates greenhouse gas emissions. The research unit is experienced with big data analyses and processing methods. A major asset is the use of knowledge-based and hybrid modelling methods, allowing for support of stakeholder consultations based on fast model outcomes, such as Bayesian Belief Learning tools. AECO has also been involved in various European projects such as WATER+, CROSSLINK, OPTAIN and MERLIN.