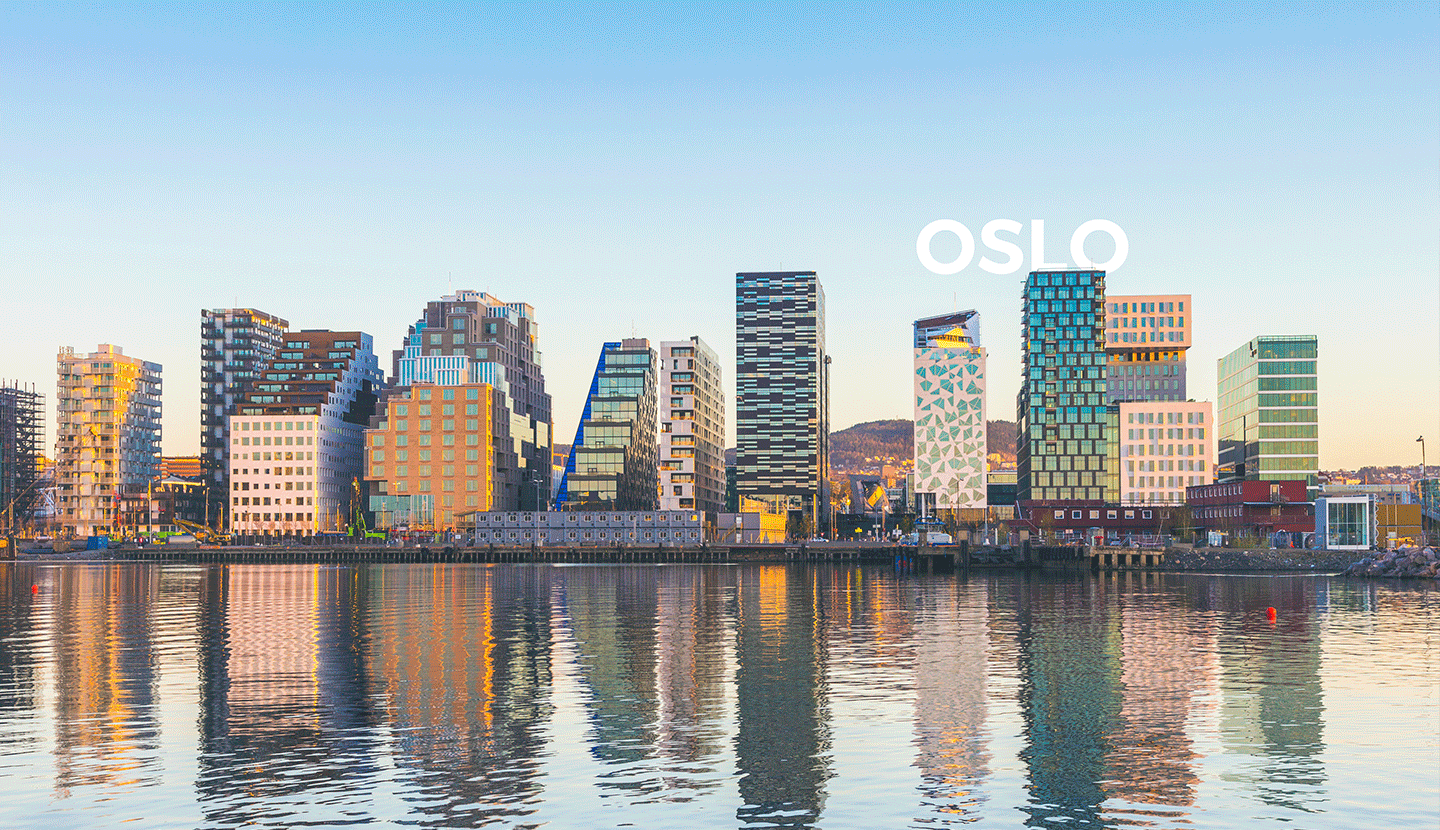 A network of ~100 streams and small rivers will be constituted in the 5 Research cities.
Oslo
The capital of Norway has approx. 700,000 inhabitants, and is surrounded by the Oslo Fjord on its south side and the national protected forest "Marka" to its east, north and west. Oslo offers a great connection to nature, where the lakes and streams are important and aspires to be a green capital as well as a fossil free city by 2030.
The Akerselva river is a symbol of the economic and social divide of the city, with life expectancy still varying by approximately 10 years between the East and West End sides of the city. Today Akerselva is rehabilitated and a clean river, offering many opportunities for recreation for the inhabitants of Oslo. River Alna flows through Oslo's major suburb and industrial area. Since year 2000 the previously hidden, forgotten and polluted Alna River has gradually been rehabilitated, being one of Oslo's finest areas for outdoor recreation. A very active stakeholder group in the city is Oslo River Forum. This group of volunteers collaborates with civil society groups and City of Oslo Agency for Water and Wastewater Services aiming to protect, rehabilitate and reopen Oslo's rivers and streams. The city runs a monitoring program, and each year two of Oslo's main waterways receive a thorough environmental check on the density and presence of invertebrates and fish, which indicates the ecological status of the river (data to be used in OneAquaHealth). It is a political goal to reopen closed stream and river sections in Oslo municipality where this is possible, to handle climate change with more and heavier precipitation, and make Oslo an attractive, blue-green city.
In OneAquaHealth we will select sampling sites in Ljans elva, Hovinbekken and Hoffselven and their streams, located in the east, middle and west of the city, respectively. These sites offer different opportunities for engagement with the aquatic ecosystem, different urbanization conditions, variation in local importance for recreation activities and opportunities for cross-generational and inclusive activities where schools, volunteer groups and local champions meet.