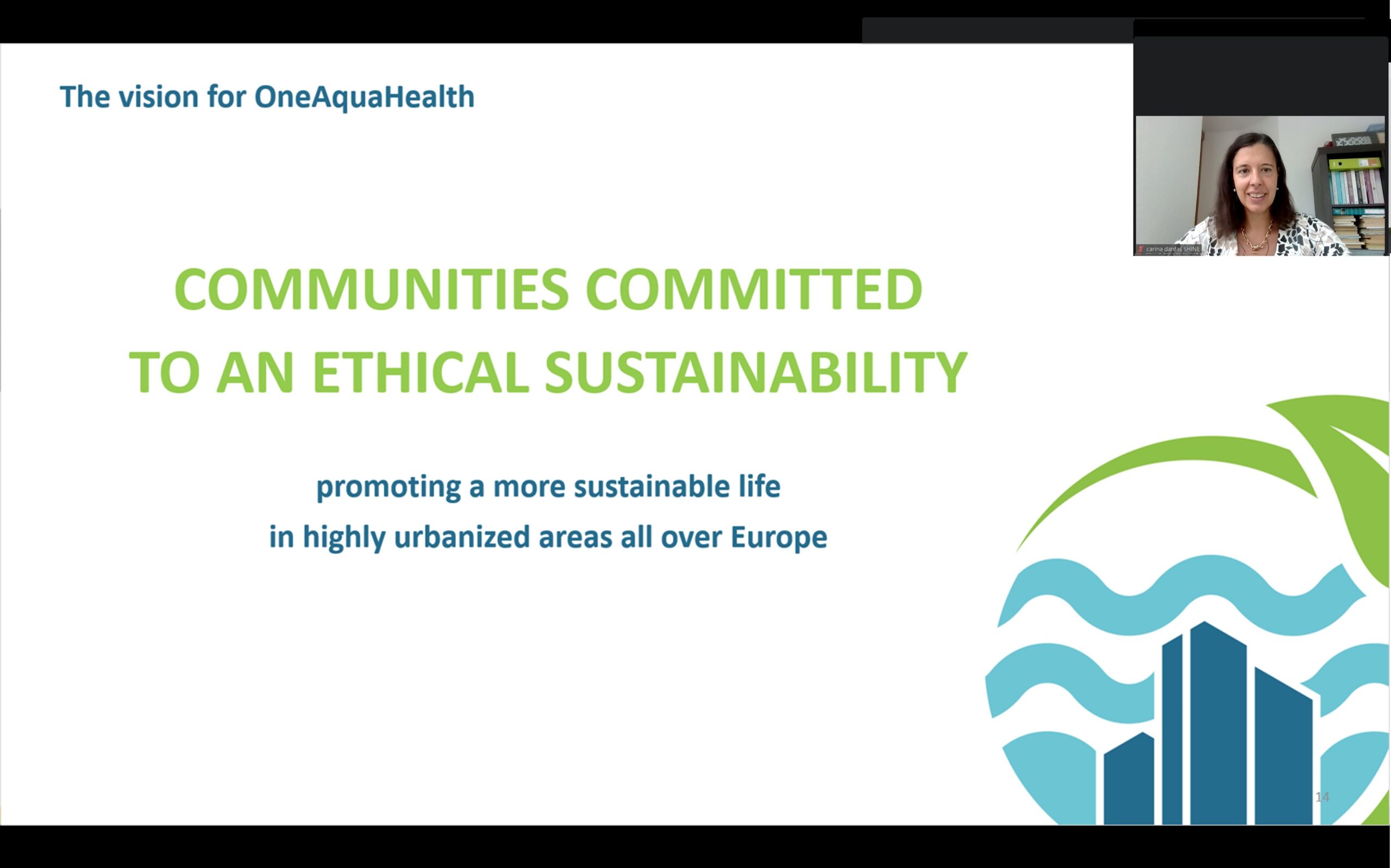 Communities committed to an ethical sustainability
Carina Dantas, from SHINE 2Europe, highlighted the OneAquaHealth Project with a lecture on "AI-tools and citizen science come together towards OneHealth in the cities", in a Keynote Speech at GoodTechs 2023 – 9th EAI International Conference on Smart Objects and Technologies for Social Good, taking place 18-20 October in Leiria, Portugal.
Urban aquatic ecosystems make cities more biodiverse and sustainable. Yet, they are often confronted with urbanisation processes that degrade them, leading to emerging pathogens, decreasing disease resistance, climate change impacts and other health concerns in cities.
In the OneAquaHealth Project, we are investigating the interconnection of ecosystem health and human wellbeing, to identify early warning indicators and enhance environmental monitoring with AI-assisted tools: an Environmental Surveillance System, a Decision & Support System and a Citizen Science App.
As a result, the project will support decision-makers in finding adequate and timely decisions as well as effective measures to promote OneHealth. We also strive to raise awareness and engage all relevant stakeholders to jointly achieve thriving ecosystems and healthier communities for the future!
This Conference (https://goodtechs.eai-conferences.org/2023/) was organized by EAI – European Alliance for Innovation- a non-profit organization and a professional community established in cooperation with the European Commission to empower the global research and innovation, and to promote cooperation between European and International ICT communities.