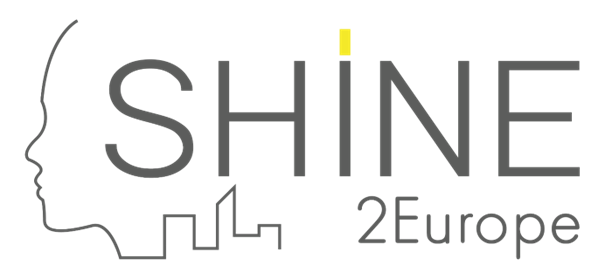 Role of SHINE 2Europe in OneAquaHealth
Stakeholder Engagement and Citizen Science: promoting inclusive communities
SHINE 2Europe is a Portuguese SME working on the promotion of inclusive communities to all citizens, with a focus on social innovation, applied research and informal education targeted at shared responsibility towards the common good. What we really foster is to help imagining a society that is (re)built considering the different needs of all people with creative solutions that can help them to be healthier, happier and have a fulfilled life.
For the past years, SHINE has promoted the concept of Smart Healthy Age-Friendly Environments (SHAFE), chairing a wide network of over 530 members in 5 countries, under the COST Action NET4Age-Friendly, and this SHAFE approach was one of the inspirational factors of the OneAquaHealth project.
In OneAquaHealth we want to promote SHAFE implementation in cities, by demonstrating that the health of freshwater ecosystems and human health and wellbeing are highly interconnected, and that improving one results in the improvement of the other, re-establishing the balance between nature and humans.
In line with our expertise, the main contribution of SHINE to OneAquaHealth is to ensure that all project activities are co-produced with all relevant stakeholders. In the project's five research cities, where urban aquatic ecosystems and their public health effects are being studied, SHINE will lead the establishment of the so-called "Local Alliances" to help ground the research in society, with members coming from local governments, civil society, industry, academia, and organisations working on environmental protection.
Besides our work on stakeholder engagement and citizen science, SHINE is helping to guide the project in terms of responsible research and innovation, by ensuring that research is conducted in a legal and ethical way, the privacy of involved citizens is being respected, and data is being correctly processed and safeguarded.
Last but not least, being established in Coimbra, Portugal – SHINE has the ability to collaborate closely on a day-to-day basis with the Coimbra research site for a closer interaction with stakeholders.
Author(s): Carina Dantas & Harm op den Akker
Links: https://shine2.eu/
Keywords: Citizen Science, Stakeholder Engagement, Responsible Research & Innovation, Local Alliances, Legal Framework, Ethics, Research Sites